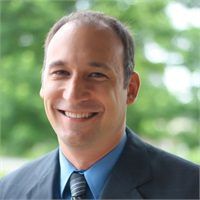 Craig Jernigan*, LUTCF
President
Craig Jernigan is on a mission: to put clients first. To do that, he believes in creating a firm that is completely independent, a company that is free from hierarchy and able to use many options to drive and enhance the client experience. The goal is to improve client outcomes and move in a direction where the quality of the work is valued over quantity.
For Craig, the quality of his work begins with the company's culture. He left the safety and security of corporate America to form American Heritage Financial in November 2013, with no safety net or support from any of the big-box companies. Today, AHF has grown into a nationwide presence with multiple locations giving them access to the experience and expertise of the country's top financial advisors, financial professionals and insurance agents. For everyone under the AHF name, the focus is on the client experience, building solid, long-term relationships and restoring the lost art of customer service. Craig's team believes strongly that the client comes first and their advisors a close second. Clients are not numbers at AHF, they are mothers, fathers, children, friends and business partners.
American Heritage Financial was built on a set of values and a mission to always, regardless of circumstances, put the clients first in their finances. Craig and the team believe in offering a full planning process to every client who comes in, whether it's someone just starting out or a high net worth individual. Each client's plan is personal and unique and deserves the full attention and skill of the AHF team. We also prefer to present a few different paths or options to clients and help them see the pros and cons of each path, unlocking a level of trust that's generally unexpected, but always appreciated. 
The most important part of our process when helping clients get started is to map out their current path. It's an eye-opening experience when you see your numbers, your savings, your risks and your family's future on the screen. At AHF, we believe you would be much more comfortable saving for retirement if you knew what it meant for you and your family in those retirement years. So much of the work done by the team is all about unlocking a level of transparency few clients have seen and placing the control back into the hands of our clients.  
Craig and his wife, Lindsey, are the proud parents of four boys. They live in Pensacola. They're passionate about the community and giving back — particularly in the children's charity arena, where they have served on countless boards of directors and committees. They fully support the pediatric cancer community with their time, talents and resources, and they pray nightly for a cure for pediatric cancer and want only the best for our community's youth.  
            Click Your State to Find Your Advisor
If You're Ready to Have a Conversation, We're Ready to Help
Contact us today to learn how we have helped hundreds of individuals and families find the financial independence they sought by delivering services and products tailored to their distinct needs, goals and circumstances.